Imminent – Cask Strength
2010/02/02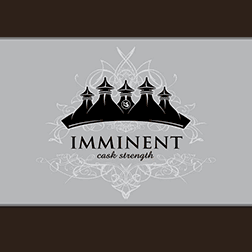 It has been about 10 years since the last full album: Nord, a long time to wait but finally Olivier Moreau has come up with another masterpiece which is experimental, futuristic and as always, superbly crafted.
Here is a top drawer artist not afraid to embrace new ideas, his own included and incorporate these into musical oeuvres superb.
Track 1 reflects the influence of Tricot Trio (read our review). Track 2 sounds like one of the more insane Download creations. Track 3 is edgy, disjointed free form fusion influence. Track 4 is very dancable.
Track 5 is a surprising journey into medieval folk! Track 6 with its' ethereal sound walls and confusing rhythm is a nod to Nord. Track 7 is a wonderfully fast and intense dance track with its roots in the famous Tentac 4 classic.
Track 8 an arrhythmic atmospheric piece whereas track 9 with its hard, confused rhythms and melodic hovering sound scape is wonderfully emotive. Track 10 is in a way similar with its roots in Nord.
Multirhythmic with an overlying sound scape more atonal and as a given with Imminent's music slowly building in intensity, great ear candy. Track's 11 and 12 are more experimental pieces with the skewed atonal sound divorced from the underlying beat.
It's been well worth waiting for, a must have album!
—Rolf Rawe (Holy Shit)
Links
Imminent
Imminent MySpace
Ant-Zen label