Zero Degree – The Inner Realm
2010/05/30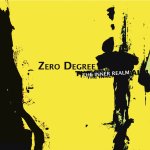 A side project of musician and occasional DJ: Matze F. who also turns out the much harder Pain Slut series.
This is an electronic cd as they should be: Titles like Fading Light, Hallway of Lost Souls, Vigilcoma, Dreamscape and At the Shores of Oblivion set the mood for ethereal hovering soundscapes coupled with entwined multilayered rhythms resulting in an atmospheric somewhat melancholy cd.
The music has at times the feel of romantic-ethereal Ab Ovo plus the reticent minimalism of Vroomb and the emotional debth of Penitent.
Though too light for Dark Power parties this is a very good cd well worth having as it is complex,never boring and obviously composed with great care.
—Rolf Rawe (Holy Shit)
Links
Zero Degree
Audiophob
Audiophob MySpace