Geistform – Data Transmission
2014/09/02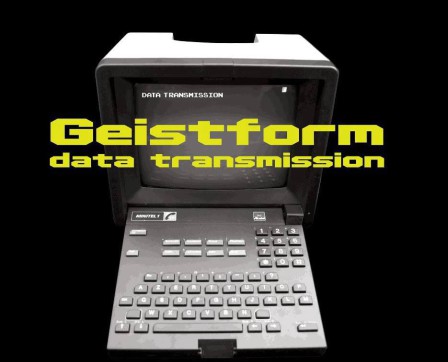 The latest 17 tracks – almost 80 minutes – creation of Rafael Martinex Espinosa is good rhythmic noise-electro industrial dance floor fodder with IDM touches and based on old fashioned analogue sounds, glitches, bleeps, noise walls etc.
I must say that – perhaps unrealistically – I had expected better, judging by the peaks achieved on previous tracks like post IDM, etc.
I often likened Geistform to Dive without vocals but even more to bands like Sonar, Klinik, Mono-No-Aware or new outfits like Sabes who turn out hypnotically repetitive emotionless rhythmic creations solely aimed at the dance floor.
The best tracks of Geistform have a slow beginning and gain in intensity to an orgasmic final, something Orphyx often does or even the odd track of Esplendor Geometrico. Alas only 3 or 4 tracks on this album rise to that height. Still, a useful album for a DJ to have.
Links
Geistform on Facebook
Hands label on Facebook
-Rolf (Holy Shit)