Revolution State – Viridian Resonance
2011/04/25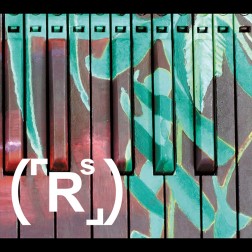 Upon first listen, I had no idea what to think. The first track 'Rooms of my past' has a synth-pop feel to it, but with a slow, bass-driven beat. The interchange between male and female vocals work in the music's favour here…lending a certain feeling of sexual duality to the style.
The female vocals tend to dominate much of the album though, so I would say she is the primary vocalist. Musically, it sounds like a mix of electro-industrial and alternative-synth-pop. Yes, that's quite a mouthful, but to be fair these guys are quite hard to categorize.
'The individual' features some soft spoken, but menacing male vocals accompanied by a deliberately dreamy landscape of synths that feels quite introspective. As I go through the record, I get the feeling it would work well inside a comfortable bar on a rainy winters night. Theres a certain sensual, contemporary sentiment that trickles through.
I particularly enjoyed the sonic-density of 'Yggdrasil' and the animated reverberations of 'The manufactured idol'. One thing is for sure, this band has talent…everything feels meticulous in its implementation. I have no doubt there seems to be a niche waiting for this band to exploit. Consider me impressed.
—Kevin King (Terror_Binary)
Links
Revolution State
Revolution State on Facebook
Vendetta Music Label
Vendetta Music Label on Facebook