Achtung, free downloads ahead!
2013/08/30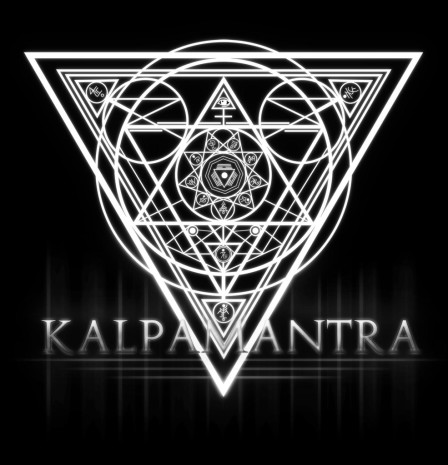 It all started when I looked up details on DISCIPLINA DE EXTERMINIO "GUERILLA" cd, courtesy of Rudolf who I have a lot to thank for. Those abrasive post-punk abstractions are so intriguing that I was very curious. That is how I came across the Kalpamantra website. A promotional sub label of MALIGNANT records which have a really good name for alternative publications.
As one opens this site there are usually 6 CDs featured among which would be some track samplers and of which some or even all tracks are downloadable. If that is not enough than at the bottom right of the site you can click on : more and this normally opens up several pages with about 12 to 24 CDs of which many also offer free downloads, each CD has further, usually 4 options to follow under "similar music " and in this way hundreds of options are open. Should that not be enough than go to the top right music search box and type in what you would like to look up.
The result, to my utter astonishment is a cornucopia of free music which has been a real education.
I have finally heard music from bands or artists which i have long earmarked for closer attention and those I can now buy full CDs of or ignore them. It has also opened up the incredible range of music out there coming out of very unlikely places and some of it of outstanding quality.
It seems that KALPAMANTRA whilst featuring well established bands/artists as well is mainly positioned to help new and upcoming talent along. The same applies to the labels. All MALIGNANT artists are of course represented but other alternative anchor publishers are there plus tiny upcoming labels. Apart from the freely available downloads most sites also have a track or more which one can listen to.
This website is of tremendous value in promoting music and I highly recommend it. Below some short reviews of full CDs I managed to download. This will followed by a listing of outstanding artists of which I loaded single or a few tracks but as I have now several hundreds of such tracks that will take a while. These valuations are of course subjective and according to personal leanings as for instance I love drone but dislike glitch but I have tried my best to value/critique to a measurable quality standard.
Bands/artists in alphabetical order:
A-TEK: no info on origin or time: this is basically cybertek-trance aimed at the dance floor. Unfortunately the percussion, vital for this type of music, is predictable and laboured. The tunes on the other hand are mostly atonal and often distorted, rescuing this CD from poplivision.
ABIOTHA – GATES OF HELL. This work comes out of Bolivia! A ritualistic drone-dark-ambient work of really high quality, most tracks characterized by swelling-retreating waves of dense music, I applaud this artist.
CSILLAGKÖD / SHAMBALA NETWORKS (Oliver Dombi), a Romanian artist, this work of 2012. The Csillagköd music consists of atmospheric electronics perhaps best described as ethereal drone (yes, I know that an oxymoron) the Shambala Networks a little more structured and solid, both sides of this artists are recommendable and certainly worth spending time with.
COPH'ANTAE TRYR: This very young, almost teen artist working out of Kaliningrad is tuning out very acceptable and imaginative dark ambient music, no bio available unfortunately.
DIE REITENDEN LEICHEN / MONOLITISCHE AKTION, a large website exists for the promotion of rabid wallnoise, I have not yet listened to it much but it guaranties eardrum destruction, more about this later.
GENOCIDE LOLITA (Justin Ordnung) according to the website J.O. is a "radical" right winger from the backwoods of Oregon using his industrial/noise assault and lyrics to promote his views such as the "I want to kill the President" track. The music is the usual crashing/grinding noise invasion and fortuitously of high quality as well, I like it!
ILLUMINOSCILLATE – TERMINAL, 2012, a varied CD as the electronic music varies from minimalistic-contemplative to rhythmic-abstractive to densely atmospheric drone/industrial. No bio available unfortunately, a very enjoyable CD.
OSMAN ARABI – Beast Mutation Rituals, 2012, Tripoli/Lebanon. An astonishing and superb musical creation, especially from that part of the world, a free mix of black metal/industrial/power electronics with ethnic tribal percussion. A track or two sounds like Muslimgauze on steroids. Track 2 has a part tune based on an older MZ.412 track showing the wider influence O. Arabi has absorbed.
A very very good CD and this artist is worth watching for further creations.
TABOR RADOSTI FROM THE CZECH REPUBLIC with a number of publications to his credit is another such artist. The music is basically electro-industrial, varied, nicely composed, imaginative, often off key with a touch of Kafkaesque disquiet. The excellent percussion leans towards IDM, the whole refreshingly new, will easily take many repeat listenings.
Serenity of the Solar System – TO THE ONE WHO LOOKS AT THE SKY. This post rock/post industrial ethereal space electro with some classical touches but also with inserted soaring guitar solos comes from Kabarovsk/Russia. Generally gentle + contemplative it features unexpected riffs of acidy punk without descending into gimmickry. A perfect chill album.
XIPHOID DEMENTIA : Egan Budd from Boston turns out this wonderful melange of black metal-death industrial-drone with admirable imaginative abstractions. The tracks are mostly long, well thought out and developed, dense and intense, recommended!
Overview of the 200+ single tracks downloaded will follow in a few weeks.
At my age – 75 in November – wine, woman and song has withered (literally) to wine and song, so music is even more important now than ever, you enjoy it too!
–Rolf (Holy Shit)